Imagine College Coaching Testimonials
Working with Ms. Graf has been such an amazing experience, I would be so lost without her. She opened my eyes to so many schools and opportunities. Not only is she a college coach to me, but she's a mentor and a friend.
"Ms. Graf is very helpful throughout the whole college process and was always very enthusiastic about her job."
I have absolutely loved working with you! Every meeting was incredibly helpful and we always completed every goal we set. You encouraged me to be strong, motivated, and excited for what's to come! You have been so much more than a counselor to me, Sherri. You have been an amazing friend and I won't ever forget our time together.
My time working with Mrs. Graf and Mrs. Morris has been very beneficial for my advancement as I'm about to go off to college. I am especially grateful for their tireless work in helping make sure that all of my college plans and work were thoroughly organized. I am forever appreciative for their hard work in helping me through this stressful period of time.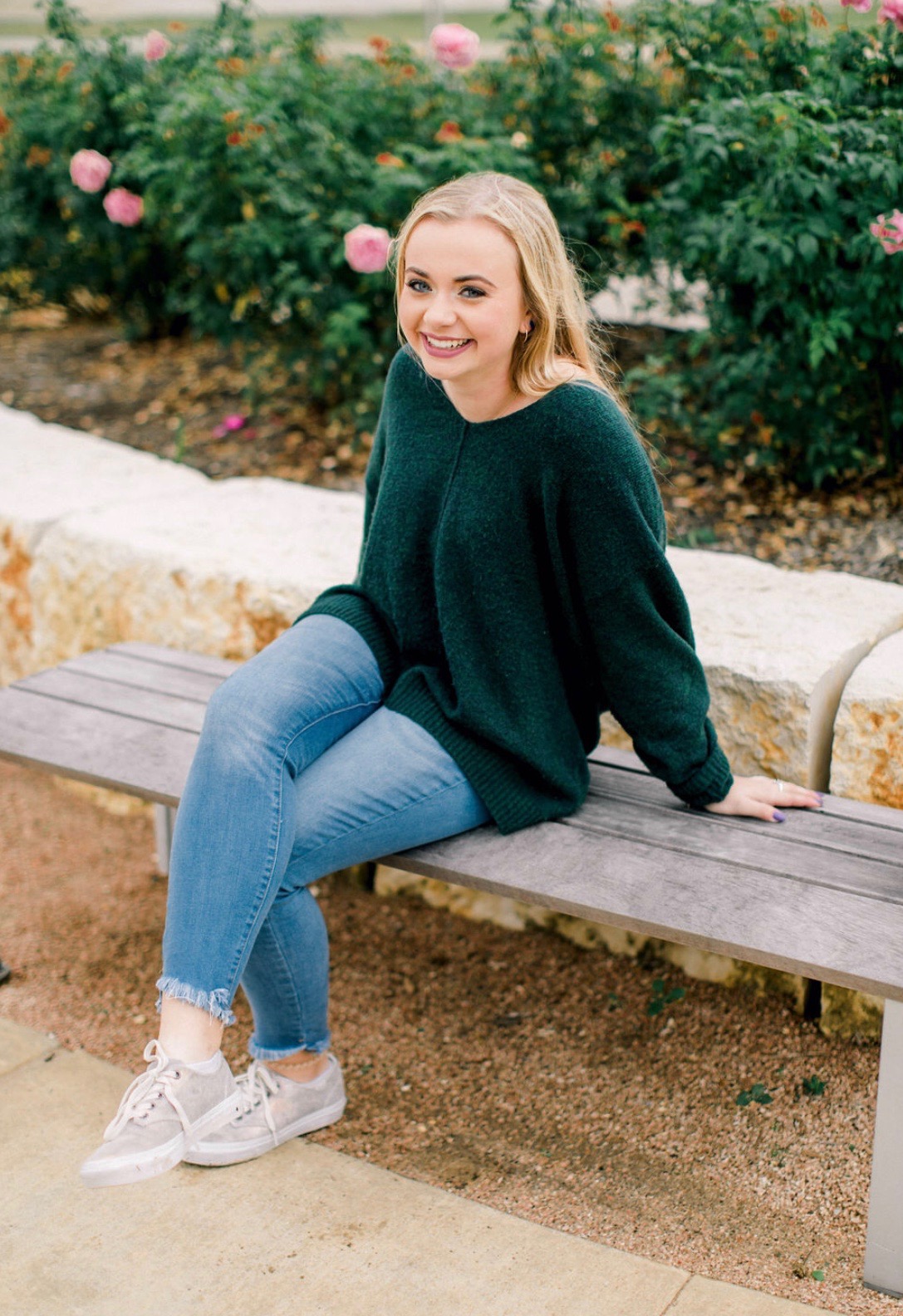 "Sherri and her team have personally influenced my college preparation in more ways than I could count. They truly are interested in my life, and they want to learn every aspect of my personality to properly advise me in my college decision. Sherri doesn't just care about my academic resume, she encourages me through every dream and aspiration I mention. She taught me new ways to study, advised me in writing essays, and found me a number of scholarships to apply for! I am very grateful to Sherri and her team for putting me on the right track towards success as I start college in the fall."
"I had a wonderful experience with Ms. Sherri and Betsy! They helped me to get a jumpstart on the college application process. I was able to strengthen my application and gain numerous opportunities with their help!"
Mrs. Graf was an EXCELLENT source of inspiration and optimism! She proved to me that the only real things you need to apply to college is CONFIDENCE and OPTIMISM, both of which were at a constant supply with Mrs. Graf as both my personal guide and friend!

Calvin R.
"Mrs. Graf is the sweetest and smartest lady out there! She knows everything there is to know about college and without her creative and clever ideas and strategies I'd be lost in the college process. She is always so thoughtful and kind, and takes a genuine interest in each and every one of her students, including me. I love that Mrs. Graf is always able to answer any questions I have. She's truly the best!!"
Joey
"Hiring Mrs. Graf as our College Coach is one of the best resources our family has ever invested in."
"MRS. GRAF HELPED ME GET THROUGH ONE OF THE MOST STRESSFUL TASKS IN A TEENAGERS LIFE, APPLYING TO COLLEGE! SHE IS VERY ENERGETIC, FUN, AND ORGANIZED MAKING THE STRESSFUL PROCESS A MILLION TIMES EASIER. SHE WAS A GREAT GUIDE IN NOT ONLY APPLYING TO COLLEGE BUT ALSO DECIDING WHICH ONE IS RIGHT FOR YOU. I WOULD STRONGLY RECOMMEND HER, SHE IS AMAZING AT WHAT SHE DOES!"

ALICIA
Sherri is a lifesaver! Applying to a variety of schools can be a daunting task - each has its own process and requirements. We had underestimated the time and effort it would take to write the well-crafted essays that competitive universities expect. Sherri was persistent in encouraging and challenging my daughter to think outside of the box and "dig deep" and she re-wrote her essays. With the invaluable input and edits from Sherri, and a lot of hard work, she was able to submit essays that she is very proud of.
WHEN I FIRST BEGAN THE COLLEGE APPLICATION PROCESS, I HAD NO IDEA WHAT I WAS ACTUALLY GETTING MYSELF INTO. THE PROCESS QUICKLY BECAME DIFFICULT AND FRUSTRATING; THAT IS, UNTIL MS. SHERRI STEPPED IN. FROM THE FIRST TIME WE SAT DOWN TO WORK ON ESSAYS, MS. SHERRI HAS BEEN A CONSTANT ENCOURAGEMENT. SHE PROVIDES PROFESSIONAL ADVICE, AND, AT THE SAME TIME, MAKES THE SESSIONS FUN AND PERSONAL. MS. SHERRI TAKES THE TIME TO GET TO KNOW HER STUDENTS, WHICH IS A TREMENDOUS BLESSING BECAUSE SHE REALLY IS THERE FOR YOU. SHE IS A JOY TO BE AROUND; HER FUN, ENCOURAGING SPIRIT MAKES THIS PROCESS MUCH MORE ENJOYABLE AND REASSURING. I HIGHLY RECOMMEND WORKING WITH SHERRI AND TAKING ADVANTAGE OF THE INCREDIBLE SERVICES SHE OFFERS!
SHERRI'S KNOWLEDGE OF EACH COLLEGE'S ADMISSIONS PROCESS AND EXPECTATIONS WAS EXTREMELY HELPFUL. THIS EXPERTISE COMBINED WITH HER ABILITY TO BRING OUT THE BEST IN KIDS MAKES HER COACHING PRICELESS. IN AN ENCOURAGING WAY, SHE CHALLENGES THEM TO WORK HARD UNTIL THEY PRODUCE THE BEST THAT THEY CAN. ANOTHER HUGE BENEFIT FOR THE PARENTS (AND STUDENTS) IS THAT SHERRI SETS THE TIMELINES AND DUE DATES FOR THE APPLICATIONS AND ESSAYS! ESPECIALLY IF YOU START EARLY, THIS CAN REDUCE AN ENORMOUS AMOUNT OF STRESS AND TENSION BETWEEN PARENTS AND THEIR STUDENTS. OUR ONLY REGRET IS THAT WE DID NOT START WORKING WITH SHERRI A YEAR EARLIER.
DIAna
Well Ms. Sherri you are the only reason I got any of my college applications in on time. You guided me through the process, you motivated me, then you let me loose. You truly helped me in that respect, but that isn't even your biggest contribution to myself. You have been there for me emotionally and I have opened up to you and you were always there by my side for anything that I needed. If there is any one person I would recommend to any of my friends, family members, or anyone looking for someone who can help it is you. I think of myself as very lucky to of been able to work with you and anyone else who has worked with you.
Ms. Sherri, You helped me figure out the career path I wanted to take by assessing my personality and asking questions I didn't even know to ask myself. You also helped me look outside my comfort zone and discover colleges that weren't even on my radar. Without your help I would have never fallen in love with Belmont or it's psychology program. I came into college feeling more than prepared to tackle life's new challenges, and that was all thanks to you. If you hadn't been there to coach me through the college process I would not be where I am today.
Sherri Graf has had an incredible impact on my college career, as well as my personal growth. From the beginning she encouraged me to choose the path that would make me the happiest, and since then she has been the biggest supporter of all my decisions. She not only guided me through the college application process, but she also made sure I stayed sane during these stressful times. I would not be where I am today without her help and guidance.

Hannah
"I couldn't possibly list all the ways Sherri helped me navigate this college application process! She provided SAT test date information and recommended prep classes, pointed me to online applications for the colleges my daughter was interested in, alerted me to dozens of potential scholarships, and reminded me when their application deadlines were approaching. Her enthusiasm and encouragement kept us motivated when the road seemed long ~ I'm so glad I had her by my side!"
On my son's 16th birthday, I asked him what he wanted? He said "a session with Mrs. Graf." He was in the middle of his TAMS application process and needed her optimism and guidance to get him through to the end. I recommend her to whom ever is in the "college stage" of life. If my sixteen year old believe in her, I have no doubt that Mrs. Graf is an important part of the college equation!
MRS. GRAF WAS A TREMENDOUS HELP ON MY COLLEGE APPLICATION JOURNEY. NOT ONLY DID SHE HELP ME WRITE MY ESSAYS, SHE HELPED ME CREATE A SCHOOL RESUME FILLED WITH EXTRA CURRICULAR ACTIVITIES AND VOLUNTEER OPPORTUNITIES. SHE WAS ALWAYS LOOKING FOR AND SENDING ME SCHOLARSHIPS THAT I COULD APPLY FOR, WHICH I GREATLY APPRECIATED. SHE IS FOCUSED AND WILL ALWAYS HELP YOU FIND WHAT YOU NEED. I'M SO GLAD THAT I GOT TO MEET AND WORK WITH HER.
WE ARE SO GLAD WE FOUND YOU, MRS. GRAF. YOUR KNOWLEDGE AND EXPERIENCE HELPED GUIDE US THROUGH THE DIFFICULT COLLEGE APPLICATION PROCESS WITH EASE. YOU WERE ALWAYS AVAILABLE FOR US AND YOUR POSITIVE ATTITUDE AND ENERGY ACTUALLY MADE IT A FUN AND EXCITING TIME. WE COULDN'T HAVE MANAGED WITHOUT YOU!


SANDY
"Mrs. Graf….love this lady! She is so easy to understand with her fun energetic personality and is very organized when it comes to college scholarships. She knows about every scholarship out there, even up to the tiniest one about writing about your favorite flavor of ice cream. She has a very organized, neat system that will help you with keeping up with deadlines and will answer in detail any questions you have. She is extremely helpful and you will leave knowing so much more."

- Lauren
Sherri has spent lots of time learning about scholarships and the whole process of obtaining financial aid for college and is quite knowledgeable about scholarships as well as ACT and SAT testing. She is very punctual and is mindful of deadlines for having college related tasks completed. Sherri is very pleasant and easy to work with and has a great rapport with high school and college age students. I appreciate the fact that she is interested in not only finding the right college for her clients, but also in helping the students explore their career options. Dana P.
Mrs. Graf's encouragement to write an essay and organizational techniques for knowing when to apply for scholarships helped me to be successful in obtaining money to attend my University of choice! Tori
"Worth every penny!"
"I can't recommend Imagine College Coaching highly enough. They allowed us as parents to step back in the process while they worked directly with our student, helping build much needed skills and confidence. The results were astounding."
My favorite thing about My Personal College Coach was....how approachable, caring, and non judgmental she is to the core. I could see right away that she wants everyone to know that they belong-whether to a family, or to a community, or to a special craft or career--she saw what I had to contribute and how that came directly out of who i am.
Mrs. Graf is an amazing person, friend, and coach. She has helped me find scholarships that fit my personality and abilities so I can be ready for college. I have never had a college coach before, but she is helping me through the process.

She is a great role model and I appreciate all the time she spends helping me. Mrs. Graf is very dedicated to all her students and she is very organized. I am so glad I have her on my side! I would definitely recommend Mrs. Graf to help everyone.

Kimberly
Mrs. Graf was a guiding light in the confusing process of applying and preparing for college. Not only did she help me get into my dream college and major, but opened my eyes to countless scholarships that catered to my unique situation. She is a wonderful college coach and more importantly, a wonderful person. I had a most pleasant experience with Mrs.Graf as my college coach!
Hey Ms. Sherri !! I have some good news for you! UT accepted me off their wait list, so I am officially a longhorn and will be majoring in CSD for Speech-Lang. Pathology!!!!!!! Thank you again for all your help!